/

/

First Name Generator
First Name Generator
Generate random first name.
Result:
Status: Waiting for input
This generator draws a random first name from over 1000 available popular names based on a specific gender. This generator allows you to find a name you are interested in or one that will inspire you to look further.
How to generate a first name with this generator?
To generate a name in this generator:
Specify how many names you want to be generated.
Optionally, select the gender you want to generate names for.
Click "Generate".
Get your results!
Example: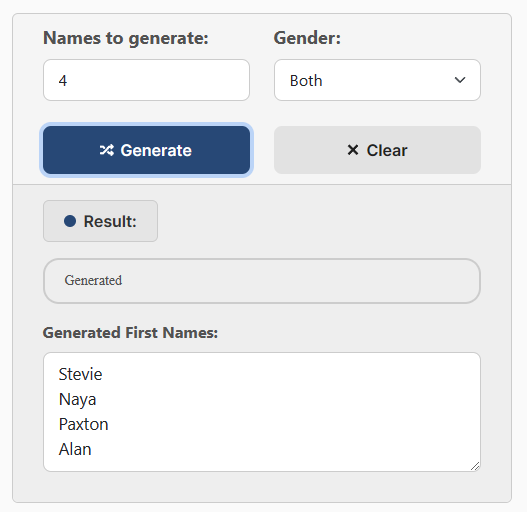 ---
See Also: